"Das Leben ist kurz, also lächle solange du noch Zähne hast!"
Damit Ihnen dieses Szenario eines Lückengebisses oder gar zahnlosen Kiefers erspart bleibt, möchten wir, die Zahnarztpraxis Dr. Hakimi und Kollegen, dafür sorgen, dass Ihnen Ihr strahlendes gesundes Lächeln auch noch im Alter erhalten bleibt.
Ihr Zahnarzt in Frankfurt: Zahnästhetik Unsere Praxis liegt zentral gelegen, im angesagten Oeder Weg, unweit vom Eschenheimer Tor Frankfurts entfernt und mit öffentlichen Verkehrsmitteln optimal zu erreichen. Hier begrüßt Sie unser freundliches Team und unsere beiden Zahnärzte Dr. Hamed Hakimi und Julia Liebers. Sie kümmern sich gemeinsam einfühlsam und stets mit einem offenen Ohr für Ihre individuellen Wünsche und Bedürfnisse um Ihre Zahngesundheit. Im Folgenden lesen Sie einen Beitrag über unseren Praxisalltag und unsere Behandlungsmethoden.
Von Beginn an betreuen wir unsere jüngsten Patienten und Patientinnen, unterstützen sie durch Individualprophylaxe, regelmäßige Kontrollen und minimalinvasivem Vorgehen, sollte doch mal ein Loch entstanden sein.
Of course, we are also the point of contact for all other age groups and in all areas of dental, oral and maxillofacial medicine and are passionate about holistic dentistry. Regardless of whether it is aesthetic filling therapy , endodontics , prosthetic restorations using veneers, inlays or crowns, as well as fixed and removable dentures . Implantations and surgical interventions are also part of our daily tasks. In addition, we perform both tooth whitening and orthodontic splint therapyin our practice. We treat them from A to Z and always hand in hand with the latest technology and of course in accordance with the latest scientific guidelines.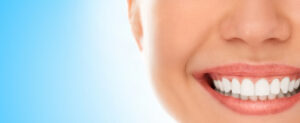 Since careful and precise work is our top priority, we only work with magnifying glasses. This is especially essential for root canal treatments , as it is a matter of precision work and after we process the root canals with electromechanical machines and fill them with thermoplastics, we have the highest demands on accuracy and quality. In addition, we protect our patients during diagnostics using radiation-reduced digital X-rays .
Our core competence, however, lies in the oral surgery of our surgeon Mr. Hakimi, who has successfully completed a specialization in the field of implantology and has proven his expertise at renowned international universities. Through the routine work, he guides you through the treatment stress-free, in which we focus our full attention on our patient as a whole. Through acupuncture we support the painless implantation so that you can let yourself go during treatment and following are fully operational again.
Every move is perfect thanks to the outpatient interventions that are carried out several times a week . Due to the constant further training of our specialists in combination with the most modern technology under an absolutely sterile procedure, there is hardly a condition that cannot be successfully treated in our practice.
But we are also happy to advise you in all other areas and take the time you need. For us, the focus is on people as a whole. With a lot of patience and care, we want to achieve our goals with you in the best possible way through a feel-good atmosphere and without mass processing. Of course, maintaining your dental health comes first.
Also anxious patients are always welcome, as we plan for this particular time and our colleague dentist Julia Liebers particularly sensitive and gentle care of this. Of course, we also strive for an absolutely painless treatment and a trusting cooperation during your stay in our practice.
We hope that with this article we have given you a little insight into our everyday practice and that the entire team of Dr. Hakimi and colleagues look forward to welcoming you to our practice soon.
Please do not hesitate to contact us for your DENTAL AESTHETICS!
We can be reached by phone at 069-5978282.
You can also send us an email to info@nordend-zahnarzt.de .