Happy Teeth
Healthy teeth into old age - this is not a problem with
appropriate care and prophylaxis. We can develop your
prophylaxis plan - for optimum protection of your
teeth. Healthy teeth also depend on healthy ...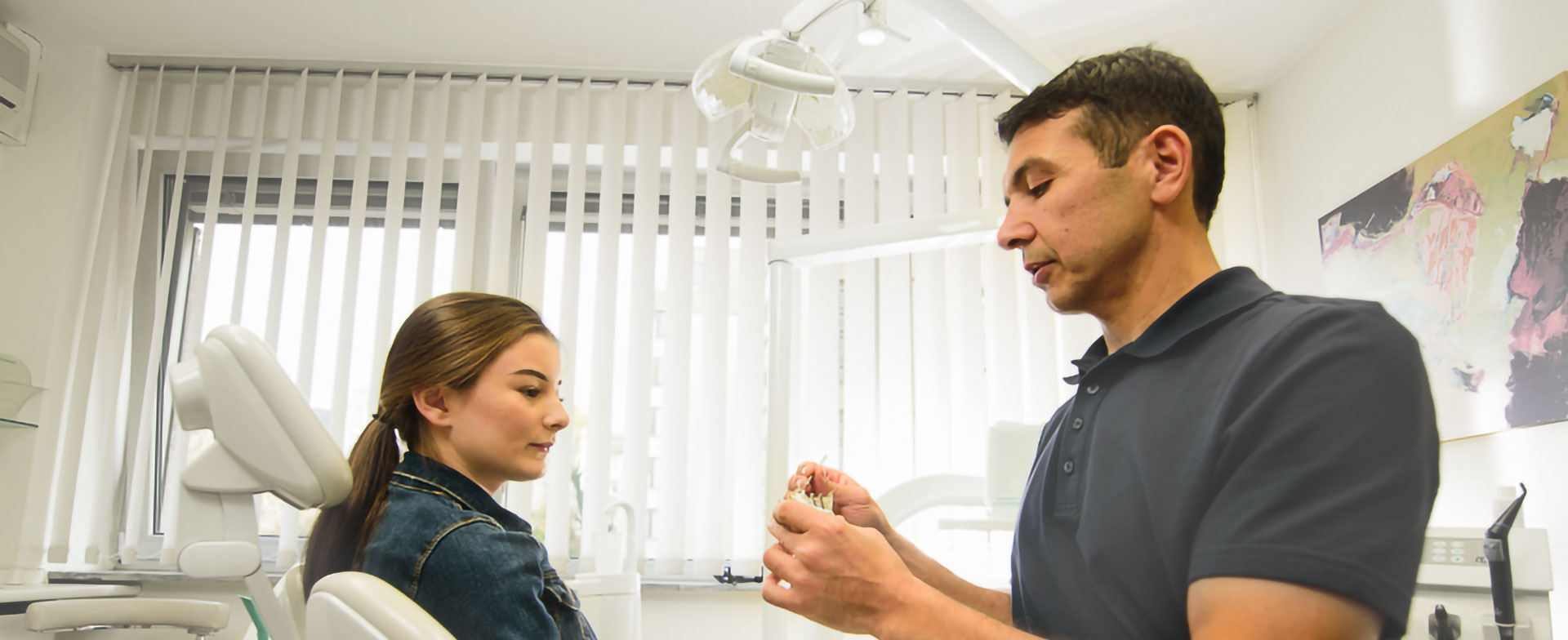 Beautiful Teeth
A brilliant smile is the best business card. Healthy teeth are
more than just an attractive feature of the human face.
They can be decisive for your success, in communication
with people, and for the ...
Welcome
This is the easiest and most relaxing way to visit the dentist
During your online visit you will get to know our practice, our team and our range of dental services – without toothache, without an appointment and at your leisure.
You can use your mouse to find out about the possibilities of esthetic dentistry, see how we can make your smile even more attractive, and experience everything that modern implantology can do for you. And if you wish, make an appointment for a personal dental consultation.
We look forward to welcoming you here.
Contact
Dr. Hamed Hakimi
Oeder Weg 52-54
60318 Frankfurt am Main

Tel. 069-5978282
info@nordend-zahnarzt.de
Latest News
Following a minimally invasive periodontitis therapy, we recommend a special laser therapy for our patients. It eliminates particularly aggressive bacteria...